Discovery Channel Documentory Spotlights Faculty
Pittsburgh, July 28, 2012 -- Robert Friedlander, MD, Adam Kanter, MD, and David Okonkwo, MD, PhD, were featured in an hour-long Discovery Channel documentary July 28 that focused on some of the innovations in trauma and emergency care at UPMC.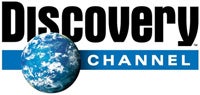 Hosted by Discovery Channel medical expert Dr. John Whyte, the program explored:
The process of brain cooling to minimize brain damage after traumatic brain injury with Dr. Okonkwo,
Medical Command for commercial airlines with Dr. Paul Paris and Dr. Scott Harrington,
EMS Navigator, a smart phone app to help EMS personnel in the field with Casey Helfrich and STAT Medevac staff,
High-definition fiber tracking after concussion and for planning brain surgery with Drs. Friedlander, Dr. Okonkwo, and Walter Schneider, PhD,
The use of a brain implant to control a prosthetic arm with Dr. Michael Boninger
Minimally invasive lateral lumbar interbody fusion (XLIF) surgery to repair a teen's shattered spine with Drs. Okonkwo and Kanter, and
Limb salvage after a devastating accident with Dr. Ivan Tarkin and Dr. Peter Siska
The documentary can also be viewed online or as a podcast at www.discoverychannelpatiented.com.