Pittsburgh, March 19, 2013 -- C. Edward Dixon, PhD -- professor of neurological surgery, anesthesiology, neurobiology, physical medicine and rehabilitation; vice chairman of research at the Department of Neurological Surgery and director of the Brain Trauma Research Center -- was formerly installed as the Neurotrauma Chair in Neurological Surgery at the University of Pittsburgh, March 18, at a ceremony in Scaife Hall.
University Senior Vice Chancellor for the Health Sciences and Dean of the School of Medicine Arthur S. Levine, MD, presented Dr. Dixon with a medal to designate the honor in the official ceremony attended by family, friends and colleagues. Dr. Dixon marked the installation with a lecture titled "A Trip Down Memory Lane: Neurochemical Mechanisms of Cognition Deficits after Traumatic Brain Injury."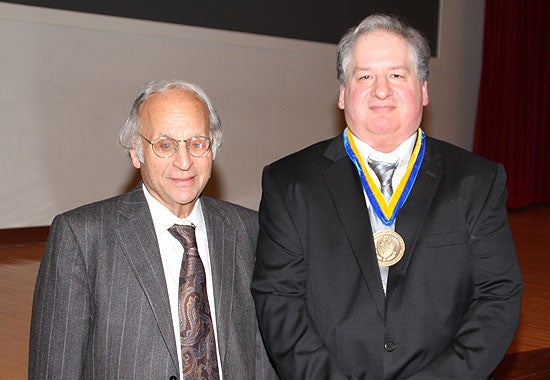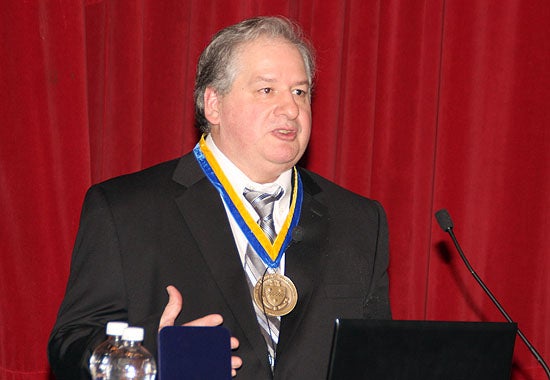 The Neurotrauma Chair in Neurological Surgery is one of seven endowed neurosurgery-related chairs at the university. A fully endowed chair provides annual benefit to the holder of the chair by facilitating his or her work within the department. Current holders of endowed chairs in the department have achieved national and international recognition for their clinical, research, and teaching abilities.