Pittsburgh, January 15, 2013 -- Robert M. Friedlander, MD, chairman of the Department of Neurological Surgery, was formerly installed as the Endowed Chair of Neurological Surgery at the University of Pittsburgh, January 14, at a ceremony in Scaife Hall.
University Senior Vice Chancellor for the Health Sciences and Dean of the School of Medicine Arthur S. Levine, MD, presented Dr. Friedlander with a medal to designate the honor in the official ceremony attended by family, friends and colleagues. Dr. Friedlander marked the installation with a lecture on 'A Journey To Protect the Central Nervous System."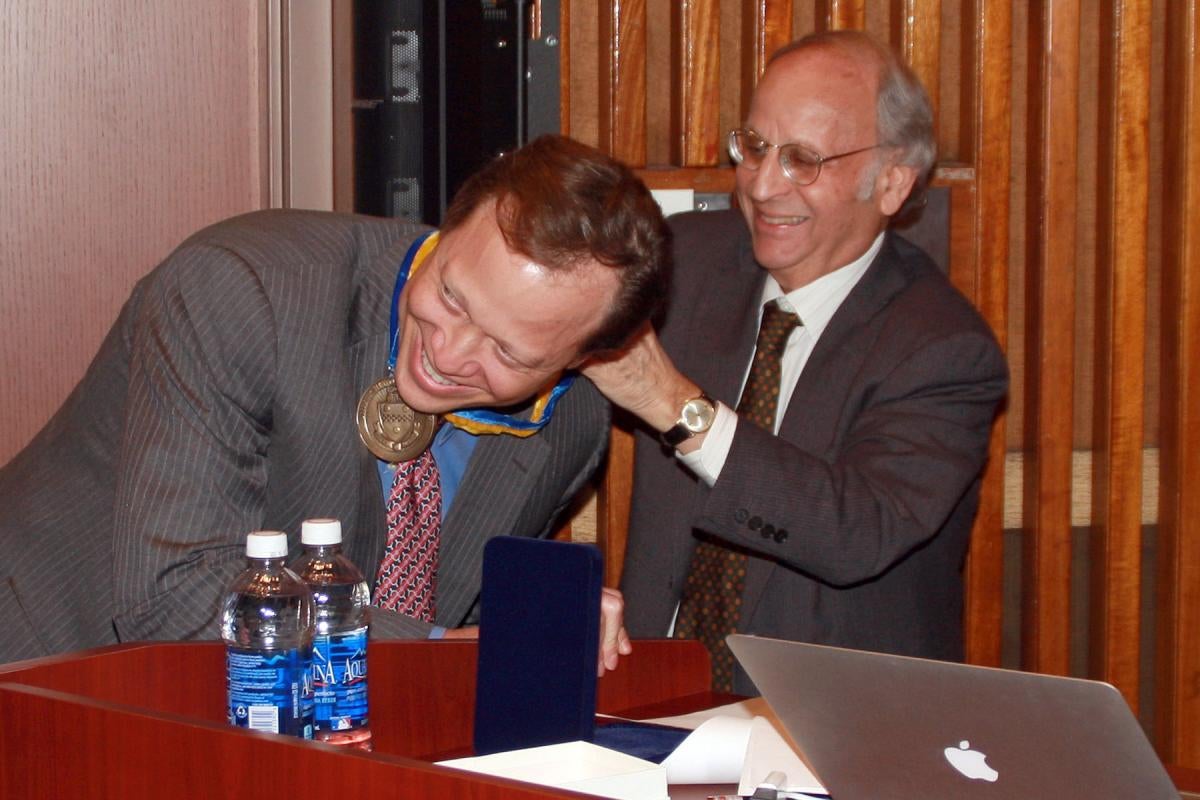 Dr. Friedlander is a renown expert in the operative management of complex cerebrovascular disorders and brain tumors. His research work in the evaluation of treatment strategies for neurodegenerative diseases (Huntington's and ALS) is widely acclaimed, receiving significant media attention including major work published in Nature, Science, and Nature Medicine.
The Endowed Chair in Neurological Surgery is one of seven endowed neurosurgery-related chairs at the university. A fully endowed chair provides annual benefit to the holder of the chair by facilitating his or her work within the department. Current holders of endowed chairs in the department have achieved national and international recognition for their clinical, research, and teaching abilities.