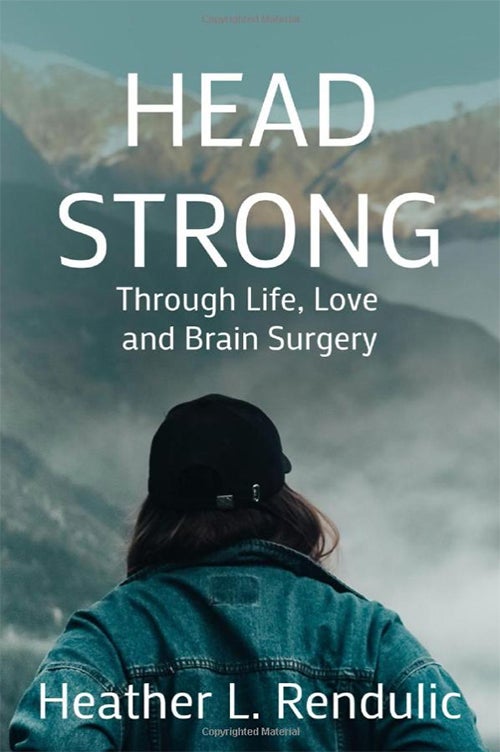 Pittsburgh, January 27, 2021 -- Heather Rendulic, a 22-year-old brain hemorrhage patient of Robert Friedlander, MD, has authored the book Head Strong: Through Life, Love, and Brain Surgery that tells of her recovery from five brain hemorrhages and paralysis. The book provides insight and perspective from her and her family as she embarked on the fight of her life to regain independence.
Heather writes about her inspiration for the book: "I was a healthy, 22-year-old college student with the world at my feet. Then I had five strokes over 11 months. You read that correctly: Five strokes, and 22 years old. I found myself fighting for my life and trying to comprehend why this happened to me. I was completely paralyzed on my left side, and the picture of my life I have had since I was a kid had suddenly crashed and burned. I was left with two options: Give up or fight."
"I wrote this book to help inspire people across the world. I have full faith that God sent me through my tragic journey and subsequent revival to share it with the world. It is too good of a story not to share! As people, we all experience difficulties; no one difficulty is less severe than the other. They all impact us, and we must learn how to prevail, despite the difficulty!"
In the forward for the book, Dr. Friedlander writes, "Heather's amazing positive attitude, even against immeasurable odds, is a true inspiration to me. Her story, in her own words, will provide strength to many others facing adversity. What a thrill to see Heather sharing her soul, her private life, through this inspirational book."
You can purchase the book—and learn more about Heather's fascinating journey—by visiting her website at https://heatherheadstrong.com.