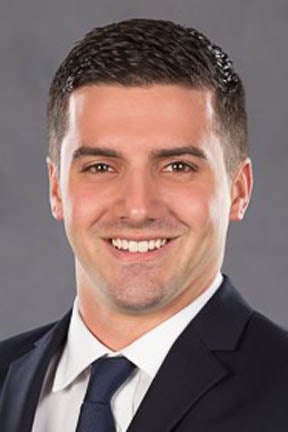 Pittsburgh, June 24, 2020 -- Zachary Gersey, MD, PGY-3 neurosurgery resident at the University of Pittsburgh, has been named the 2020 recipient of the Neil Peart Neurosurgery Research Award from the Glioblastoma Foundation.
The award—presented to an individual performing groundbreaking work in the area of glioblastoma research—is named in honor of the late lyricist and drummer for the rock band Rush who passed away in January of this year after a three-and-a-half year-long battle with glioblastoma, an aggressive type of cancer that can occur in the brain or spinal cord and is often difficult to treat.
Dr. Gersey's research focuses on developing molecular tumor organoids, or tumor ecosystems, to study glioblastoma stem cells thought to be responsible for glioblastoma recurrence after surgery. Organoids allow clinicians to leverage personalized medicine to discover each tumor's important molecular characteristics and pathways of growth.
Dr. Gersey's research will focus on determining pathways of initial tumor growth and transformation. Once these pathways are highlighted they can then be targeted with drug therapy. His research will decipher differences in normal brain tissue versus transformed glioblastoma stem cells.
The technique of developing brain organoids will allow researchers to study molecular differences in glioblastoma cells and the drivers of growth.