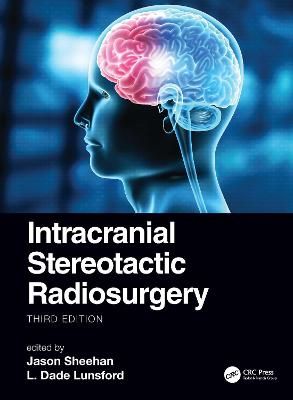 Pittsburgh, January 18, 2022 -- L. Dade Lunsford, MD, Lars Leksell Distinguished Professor at the University of Pittsburgh and director of the UPMC's Center for Image-Guided Neurosurgery, is co-editor of the newly released third edition of Intracranial Stereotactic Radiosurgery, a 432-page comprehensive update on the practice of stereotactic radiosurgery. Published by Routledge/CRC Press, the book is also co-edited by Jason Sheehan, MD, vice chair and Harrison Distinguished Professor of Neurological Surgery at the University of Virginia.
According to the publisher, "Drs. Sheehan and Lunsford provide an updated assessment of the practice of stereotactic radiosurgery. Topics include benign and malignant tumors, cerebrovascular abnormalities, and functional disorders. Several new topics are now included and focus on immunotherapy, hypofractionation, and repeat radiosurgery. Each chapter contains key figures and tables to illustrate the critical concepts of the work. Contributors to the book represent many of the most prestigious stereotactic radiosurgery centers across the world."
More information on this book can be found on the Routledge website.