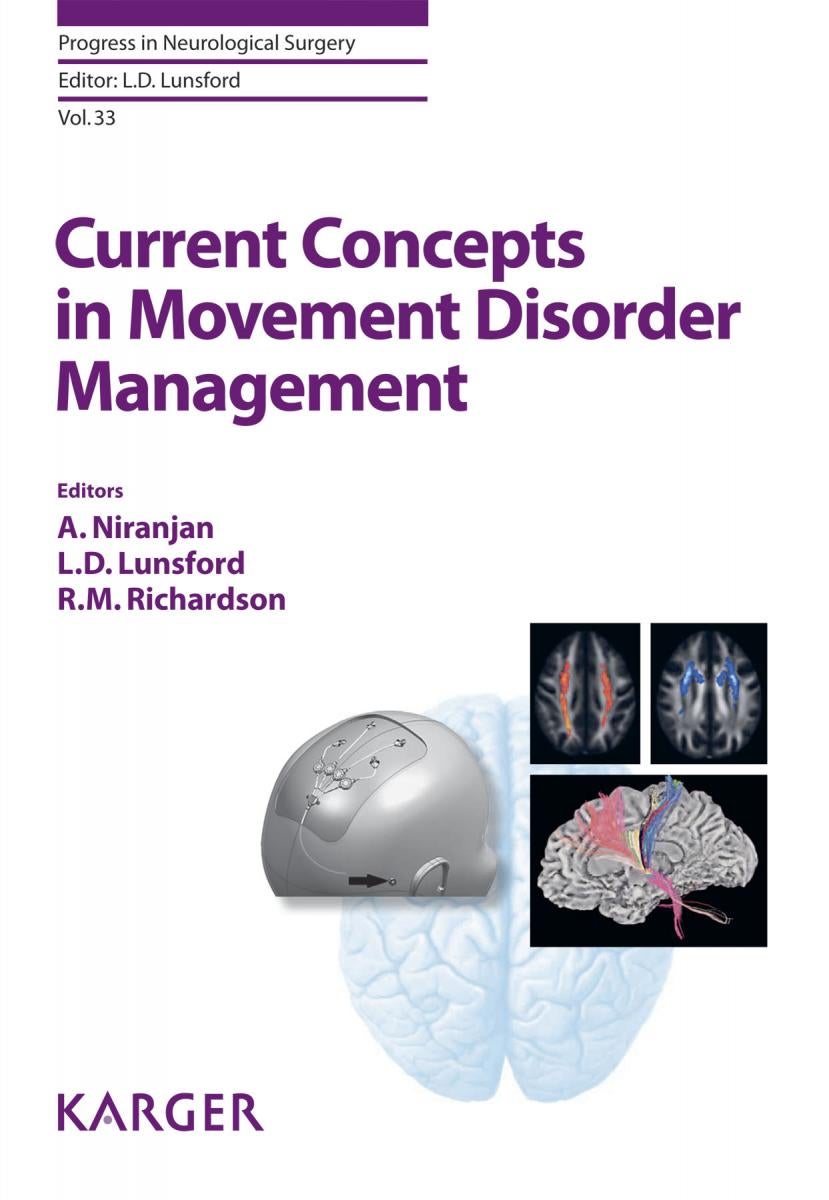 Pittsburgh, January 16, 2018 -- Center for Image-guide Neurosurgery physicians Ajay Niranjan, MD, and L. Dade Lunsford, MD—along with R. Mark Richardson, MD, PhD—are co-editors of a newly released book volume, Current Concepts in Movement Disorder Management, that summarizes the current state of movement disorder management and the role of surgical therapies as an alternative to medication. The book volume, published by Karger, is the 33rd volume in the publisher's popular Progress in Neurological Surgery series.
In the book, leaders in their fields describe the pathophysiology, functional neuroanatomy, clinical presentation, and medical management of Parkinson's disease, dystonia, and essential tremor. The spectrum of movement disorder surgery is discussed, from the lesioning procedures of radiofrequency ablation, stereotactic radiosurgery, and high-frequency ultrasound to the modulatory procedures of "asleep," image-guided deep brain stimulation (DBS) and "awake," microelectrode-guided DBS.
The book also discusses closed-loop DBS, drug-delivery, gene therapy, and other emerging neurosurgical therapies, highlighting long-standing experimental strategies that are reaching exciting phases of clinical translation.
Published since 1966 and edited by Dr. Lunsford, Progress in Neurological Surgery, has become universally recognized as the most significant group of books serving neurological surgeons. Volumes feature contributions from distinguished international surgeons, who brilliantly review the literature from the perspective of their own personal experience. The result is a series of works providing critical distillations of developments of central importance to the theory and practice of neurological surgery.
More information on Current Concepts in Movement Disorder Management can be found on Karger's website.