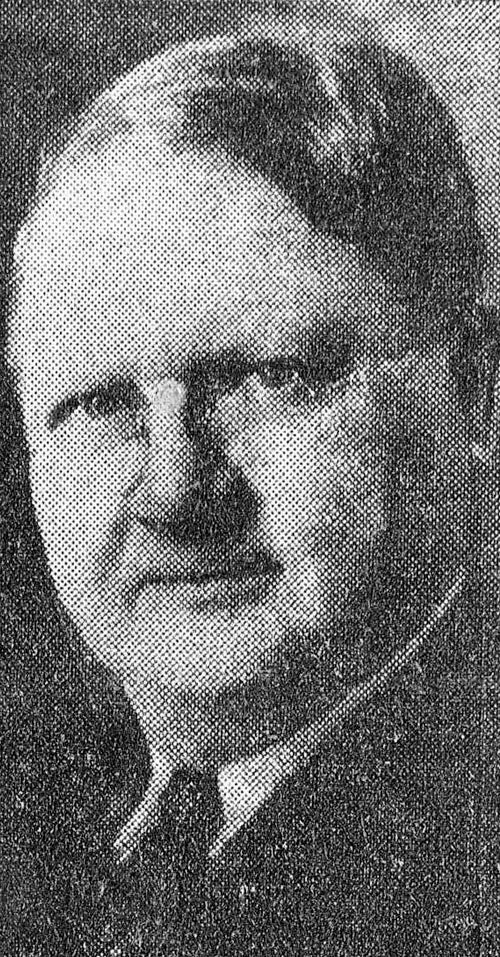 Walter L. Copeland has been a name synonymous with state-of-the-art neurosurgical research accomplishments at the University of Pittsburgh Department of Neurological Surgery for decades.
These accomplishments have largely been made possible through a $1 million estate gift Walter L. Copeland earmarked to the department at the time of his passing in 1959. This gift—a huge amount for the time and roughly equivalent to more than $9 million in 2021 dollars—has planted the seeds for years of fruitful research.
In the decades since it's inception in 1961, the Copeland Fund has provided the impetus for hundreds of research projects that, ultimately, have improved the lives of countless patients. The generosity and thoughtfulness of one individual has provided a powerful, lasting and positive impact on a department and the people it serves.
As a child, Copeland watched as his father owned and managed a small grocery store in the New Kensington area, just northeast of Pittsburgh. The elderly Copeland always encouraged his children to strive for greater opportunities. Walter heeded his father's advice and worked diligently to become a successful attorney, eventually becoming a director at the former Jones & Laughlin Steel Corporation.
Family was just as important to Walter. He lived his entire adult life with his brother, the Rev. Clyde E. M. Copeland, pastor of the Jefferson United Presbyterian Church in the South Hills area of Pittsburgh. It was at this juncture that Walter may have made the philanthropic decision that ultimately impacted neurosurgery research at the University of Pittsburgh for generations.
Not much is known with any certainty about the circumstances surrounding Walter's choice to give such a huge amount to support research in brain surgery—his will gave no reason for the bequest—but the reasons may be rooted in the medical case of a little girl, Shirley Mae Hough, whom he never met.
Soon after Walter's death at age 78 on March 5, 1959, his brother shed some light on the possible reasoning behind Walter's generosity. "About 12 years ago, a little 10-year-old girl [Hough] in my congregation developed a brain tumor," Clyde recalled at the time. "She was a very bright and precocious girl and I was at the hospital when she was operated upon." Considering this surgery was performed in the 1940s, there was still much to be learned about neurosurgery. Unfortunately, the girl developed complications and passed away, July 21, 1945, after five months in the hospital.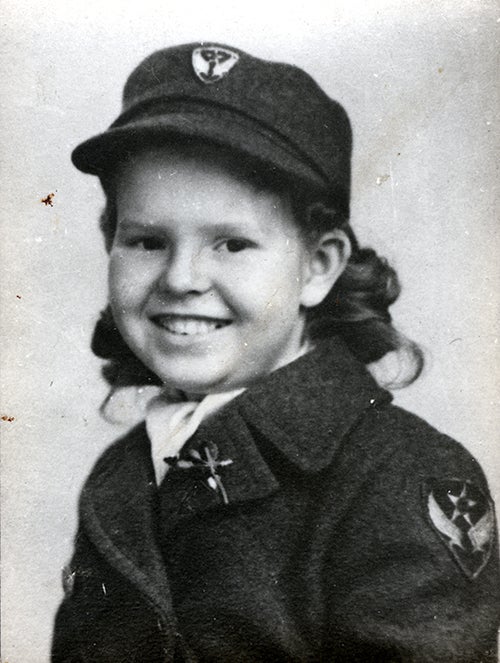 While Clyde was offering pastoral support to Hough's family during the difficult months that preceded her death, he was also discussing the girl, her family, and the treatment she was receiving during nightly dinner conversations with his brother. Clyde later learned from the girl's family that, although Walter had never met the child, he visited her family at the funeral home to offer his sympathies.
"My brother was a very tender-hearted man and very reticent where his feelings were involved," Clyde said. "He never discussed this with me, but I can only assume that this is the reason why he set up the trust fund." 
Through this bequest, the Walter L. Copeland Fund was established at The Pittsburgh Foundation in 1961, with instructions that the entire annual proceeds support research in the Department of Neurosurgery at the University of Pittsburgh. In the last five years alone, The Copeland Fund has provided seed funding totaling $750,000 for various research projects, that in turn, have resulted in substantial federal grants to the department. In this period, Copeland Fund awardees used the data from these seed funds to apply and receive over $21 million in total external funding.
Walter's philanthropy helped make the University of Pittsburgh Department of Neurological Surgery a prestigious institution where patients have come to rely on lifesaving medical care, advanced training and forward-looking research.
Each year the Copeland Fund provides funding for cranial research performed by both faculty and residents in training. Over 60 years of such funding has contributed to major advances in brain research that has benefitted countless patients. This is a wonderful example of how gifting can change the future of medical care.