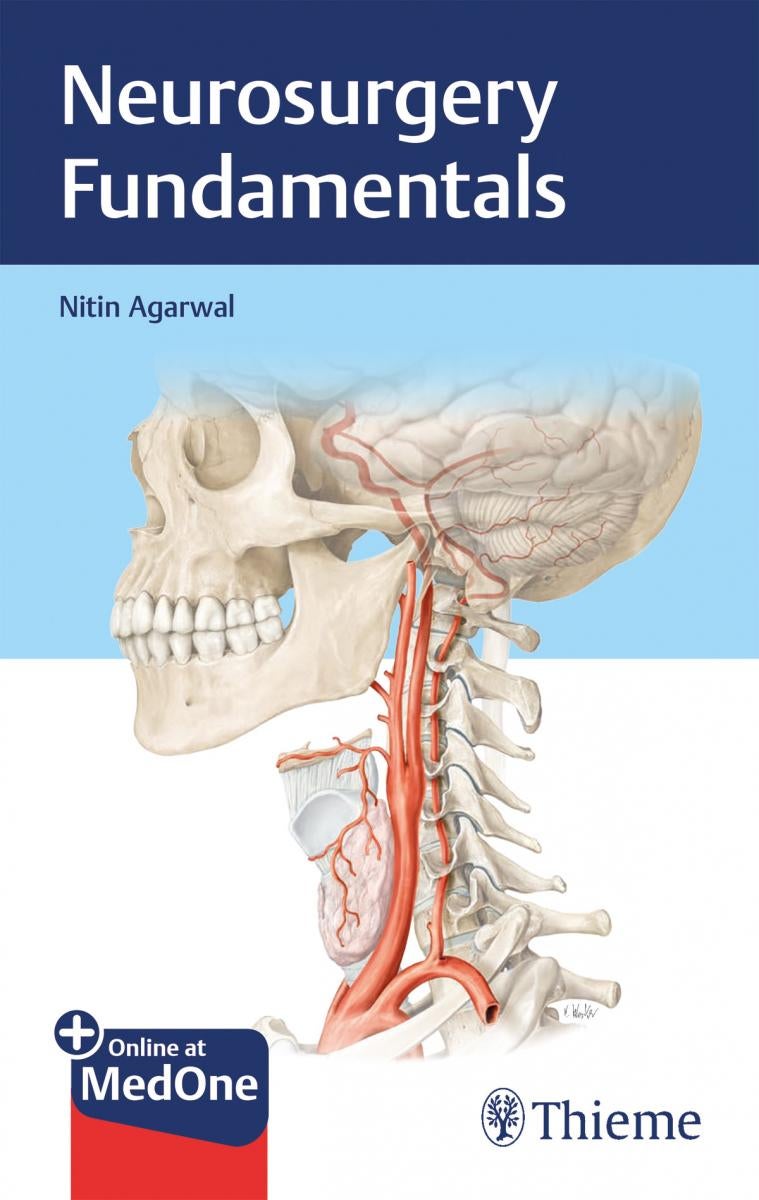 Pittsburgh, October 12, 2018 -- Neurosurgery Fundamentals from Thieme Publishers, a portable reference source for residents and medical students on neurosurgical essentials, authored by University of Pittsburgh fifth-year resident Nitin Agarwal, MD, is now available online from the Thieme website.
According to the publisher's website, the book is a "quintessential guide providing a one-stop roadmap to a neurosurgical career." It includes comprehensive technical overviews on a wealth of topics including the neurological exam, neuroanatomy, neuroradiology, neurocritical care, traumatic brain and spinal cord injury, degenerative and deformity spine, neurovascular surgery, neurosurgical oncology, pediatric neurosurgery, functional neurosurgery, stereotactic radiosurgery, neurological infectious diseases, and interdisciplinary care. Socioeconomic topics on training, licensure, credentialing, and advocacy are also included.
Agarwal, a strong advocate of medical student and patient education, is also co-author of the 2016 book The Evolution of Health Literacy that strived to empower patients with a better understanding of disease processes and necessary treatments so they can participate in shared decision making with their physicians. 
Robert M. Friedlander, MD, department chairman; L. Dade Lunsford, MD, neurosurgery residency director; and Edward A. Monaco III, MD, PhD, contributed to the book, as did residents Hanna Algattas, MD; Edward G. Andrews, MD, David T. Fernandes Cabral, MD; Michael McDowell, MD, Kamil W. Nowicki, MD, PhD; Daniel Tonetti, MD; and Xiaoran Zhang, MD