Pittsburgh, May 24, 2021 -- Fourteen University of Pittsburgh neurosurgeons were named among this area's best doctors in their field in a national survey published locally in Pittsburgh Magazine.
The list includes: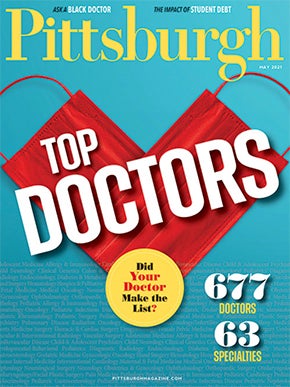 Nduka Amankulor, MD
Matt El-Kadi, MD, PhD
Robert M. Friedlander, MD
Paul A. Gardner, MD
Peter C. Gerszten, MD
Jorge A. Gonzalez-Martinez, MD, PhD
Stephanie Greene, MD
D. Kojo Hamilton, MD
Adam S. Kanter, MD
L. Dade Lunsford, MD
David O. Okonkwo, MD, PhD
Ian Pollack, MD
Raymond Sekula, Jr., MD
Daniel Wecht, MD
The list was compiled by Best Doctors®, founded in 1989 by Harvard Medical School physicians with the stated purpose of helping people get the right medical diagnosis and right medical treatment. The Pittsburgh area list was excerpted from the group's 2019-2020 database, which includes close to 40,000 U.S. doctors in more than 450 medical specialty/subspecialty combinations.
According to the magazine, "Best Doctors' team of researchers conducts a biennial poll using the methodology that mimics the informal peer-to-peer process doctors themselves use to identify the right specialists for their patients. Using a polling method and proprietary balloting software, they gather the insight and experience of tens of thousands of leading specialists all over the country, while confirming their credentials and specific areas of expertise.

"The result is the Best Doctors in America® List, which includes the nation's most respected specialists and outstanding primary care physicians in the nation. These are the doctors that other doctors recognize as the best in their fields. They cannot pay a fee and are not paid to be listed and cannot nominate or vote for themselves. It is a list which is truly unbiased and respected by the medical profession and patients alike as the source of top quality medical information.
"Best Doctors' innovative services include access to an unrivaled database of physicians who have been selected as the best in their field by other leading physicians, analytics and technology. With every service offered, the goal remains the same: to help people in need get the right diagnosis and treatment, significantly improving health outcomes while reducing costs."